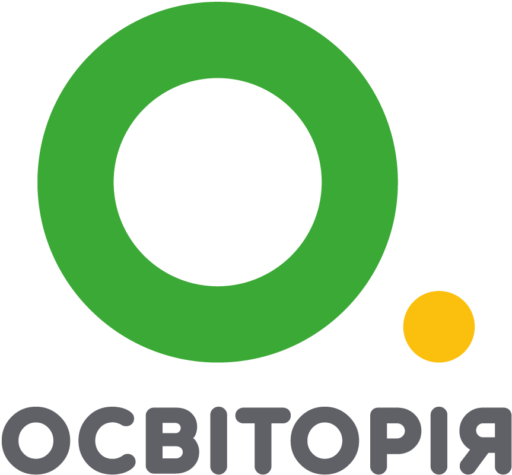 What to do with the child in the shelter?
How to talk to children about the war
Resource, which includes rules, collection of activities and games, which help to overcome psychological stress during the fighting.
---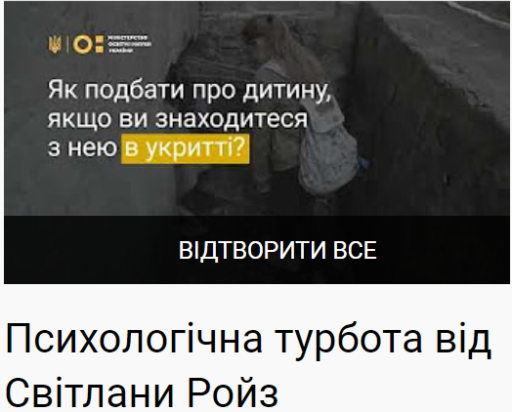 Advises to parents from Svitlana Royz – famous psychologist: how to take care on a hild in the bomb shelter; when father or mother protects the country; rules of support during evacuatio with children.
---


Offers trainings, developed by the Institute of trauma. The topics, which are discussed at the trainins, can suppory all Ukrainians in this difficult time. The main speaker – Ellain Miller-Keres, director of the Institute of trauma (USA).
---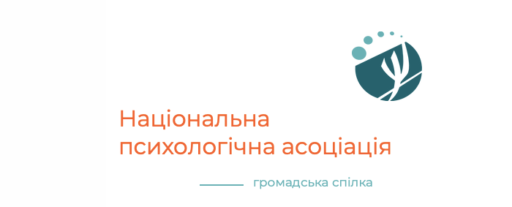 National psychological association unites practical psychologists in different spheres. Within NPA the divisions were created to provide more effective cooperation. Division is unions of psychologists within certain direction. Members of NPA practical activities, training.
---


Video appeal to all Ukrainian from Edith Eva Eger, psychotherapist, who passed through Holocost
---
Ukrainian literature
---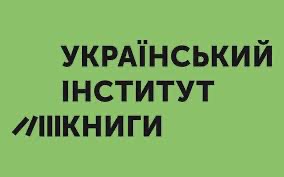 In 2020 Ukrainian Institute of the Book and media service MEGOGO launched All-Ukrainian action "365 fairy tales for the night". In the first season, you can listen 20 New Year and Christmas audio fairy tales sounded by famous Ukrainians. This second season`s fairy tales are represented in three blocks – the first 20 stories from the modern Ukrainian authors are about nature diversity; the next 20 fairy tales from the block "Knowledge" are about technical and cultural progress, which prove that knowledge is a power. The third block of fairy tales is about super heroes. Among them — all known Kyrylo Kozhumyaka, and other heroes who live invisibly among us and already become the heroes of supermodern stories.
---

Media channel with audio fairy tales in Ukrainian, which can be downloaded and listened both by children and adults.
---


Ukrainian literature collection for kids from 3rd to 9th years old
---


The portal contains works by more than 400 authors of classical and modern Ukrainian literature, paintings by Ukrainian artists
---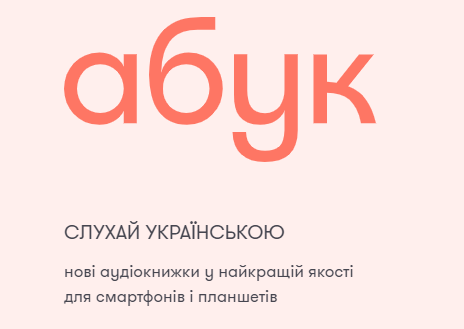 Audiobooks for development and enjoyment. The art works by modern writers, classical, educational and business literature